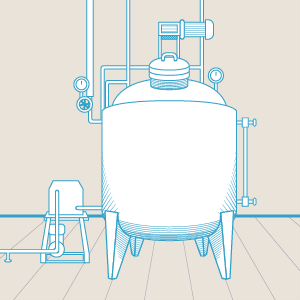 Pharmaceutical
Industrial Cleaning and Painting
Cleanliness & Preventative Maintenance
---
Pharmaceutical manufacturingis subjected to intense scrutiny by officials and public alike. With continually progressing technology and regulations, innovative industrial cleaning solutions are critical to a company's success. Emergency and routine maintenance must be conducted with the utmost respect for strict sanitation and environmental guidelines.
Snow White Services offers a range of industrial cleaning services including dry ice blasting, soda blasting, steam blasting, and vacuum truck services along with the experts who know which practices are best.
---
Dry Ice Blasting
Vaporizing as it hits its target, dry ice blasting leaves no residual waste stream. It is nontoxic, noncombustible, and nonflammable, all environmentally friendly qualities.
Hydroblasting
Like its more subdued counterpart, this technique cleans industrial deposits without surface damage. It's a like pressure washing system on steroids.
Steam Blasting
Hot water pressure washing, or steam blasting, effectively removes grease, oil, and residue from manufacturing parts and surfaces without damage.
Vacuum Trucks
Wet and dry vacuum services are ideal for removing liquids, sludge, powders, or other material out of pits and tanks.
Soda Blasting
Using sodium bicarbonate as a medium, soda blasting gently strips and cleans equipment and building surfaces without damage. It's biodegradable and FDA approved.
Hydrojetting
Routine cleaning with this technique removes surface residue, debris, oxidation, and scale deposits without the danger of chemical solvents.
---
Snow White Services' proficiency, advanced technology, and progressive techniques are ideally suited for the Pharmaceutical industry's specialized needs.
Our environmentally responsible methods clean your equipment to the necessary specifications safely, efficiently, and effectively. With our detailed consultation and evaluation of your requirements and timetable, we'll prescribe an effective solution, then fulfill it.
---
Boilers and Boiler Tubes
Compressors
Condensers
Cyclones
Dryers
Economizer
Electric Motors
Evaporators
Furnaces
Heat Exchangers (Shell and Tube)
Mixers
Process Piping
Pipelines
Regenerative Thermal Oxidizers (RTO)
Thermal Oxidizers
Ceiling Fans
Ceilings, Rafters, Beams, and Trusses
Conduits
Cooling Fans
Decks, Catwalks, and Mezzanines
Ductwork
Ladders and Stairs
Lighting
Pipes and Tubes
Stacks
Steam Lines
Walls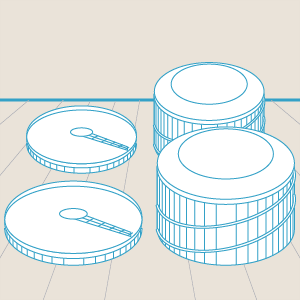 Waste Water Treatment & Municipalities
Industrial Cleaning, Painting & Lining
Efficiency & Preventative Maintenance
---
Routine, on-going maintenance throughout the year prevents small problems from turning into big, costly ones. Equipment, pipes, tanks, ductwork, steam lines, stacks, etc. all have cleaning and maintenance needs.
Snow White Services' industrial equipment and specialized technicians help improve performance with advanced, economical, effective cleaning technology.
Our services include load transfers, removal of sand, gravel, sludge, drilling mud, sewer line cleaning and bypass, storage tank cleaning, lagoon cleaning, waste water treatment digester cleaning, and more.
---
Vacuum Trucks
This technique offers an ideal solution for removing liquids, sludge, powders, sand, gravel, mud, and other material from multiple sources.
Hydroblasting
An industrial level pressure washing system, hydroblasting easily removes scale deposits and residue build-up without damaging surfaces.
Hydrojetting
Our 10,000 psi waterjetting equipment improves volumetric flow and heat transfer efficiency and is ideal for pipe obstruction clean out.
---
Snow White Services offers routine and innovative solutions to ordinary and extraordinary cleaning and emergency needs. Easy to work with, experienced in general maintenance cleaning, and specially equipped for hazardous materials clean up and confined space entry and rescue service, Snow White Services are valuable partners to local public service departments.
---
---
Buildings
Ceiling Fans
Ceilings, Rafters, Beams, and Trusses
Conduits
Cooling Fans
Decks, Catwalks, and Mezzanines
Drains
Ductwork
Ladders and Stairs
Lagoons
Lighting
Pipes and Tubes
Pipelines
Sewers
Stacks
Steam Lines
Walls
Electrical Components
Control Panels
Electric Motors
Filters
Pumps
Cooling Towers
Boilers and Boiler Tubes
Electrical Components and Control Panels
Heat Exchangers
Regenerative Thermal Oxidizers (RTO)
Containers
Pits
Tanks
Tank Farms
Waste Water Tanks
Railcar Restorations
At Snow White Railcar we take pride in meeting the most exacting standards, from Cleaning Locomotives to Lining Tank Cars and Hoppers, top to bottom were the best. Snow White can provide the following comprehensive services, Cleaning, Blasting, Painting, Lining and Inspection.
We meet or exceed AAR, DOT and Government Standards for these services. We work with some of the best known global coating manufacturers like, Axalta, Carboline, Sherwin Williams, PPG, Wilko and International Paint.
Our Lining Systems are inspected by NACE International Coating Inspectors prior to being released to carry Chemicals, Food Grade Commodities and meet USDA and NSF Standards. We offer a unique Graffiti Resistant Exterior Coating System, just ask us about it.
A Snow White Railcar Specialist can also provide you with the newest coating technologies such as Polyurea for Potable Water Linings and Fluoropolymers, extending the life of an exterior coating system by an additional 10 years.
Member of MARS (Midwest Association of Rail Shippers)
Equipment Preservation
Manufacturing involves expensive machinery. Our advanced systems and methods maintain your equipment and improve your production without damaging your investment.
Project Management
For every project, we evaluate the problem, timeline, and scope. We then execute your customized plan, including transitioning back to full production.
Environmental Responsibility
No one wants to be in the news for environmental damage. Snow White Services offers environmentally conscious solutions, preserving your facility and reputation.
Productivity
No matter what you manufacture, production downtime is costly. Our expert team works with you to minimize disruption and optimize efficiency.
Expertise
Seemingly daunting tasks are likely commonplace to us. Our thorough consultation, evaluation, planning, and explanation will ease your concerns.
Safety
OSHA requirements and general safety are paramount. Our professional technicians and procedures, including confined space entry and rescue service, minimize safety concerns.
Results
The best knowledge, safety, and strategy is useless without effective results. Our expert methods optimize your productivity, machinery, and storage equipment.